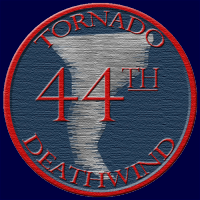 Welcome Welcome one and all to the dazzling and most exciting website of the mighty Tornado Squadron.

For those of you who don't know, and if you don't well shame on you! but Tornado Squadron is located on the mighty and cool looking ISD-II Challenge.
As Tornado Commander, I welcome you to our little corner of the universe, and invite you to browse around to get to know the squadron. You will also be able lots of things to keep you occupied for hours including (but not limited too!!!!) - roster, squadron reports, history, competition info, accomplishment's, merchandise and that's only the beginning. Enjoy your stay and please don't feed the Shakdaddy....
CMDR-TACA-PROF/COL Master/Tornado/Wing X/ISD Challenge